As usual we are very busy at Knot Farm, recently we took some time off all the other projects we have going on to put in some fences and gates to prepare for COWS! Oh My!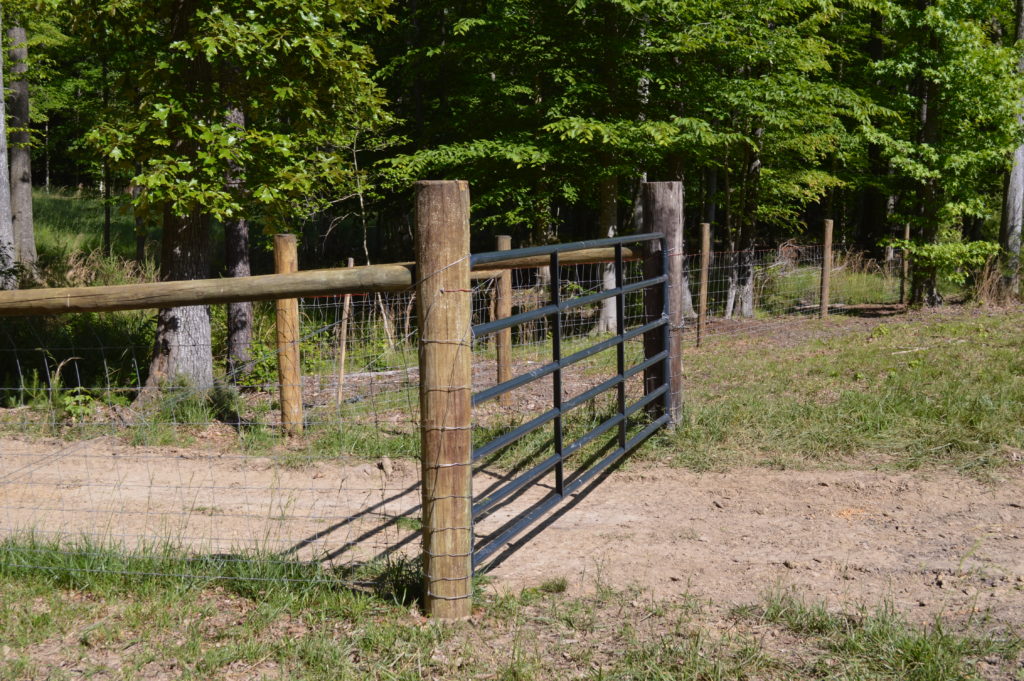 With the new hydraulic fence post drivers hooked up to the tractor the Knot Farm crew was able to put in 2 new pastures fully enclosed. With access gates, feeders and water bins in place we were ready for the girls to arrive.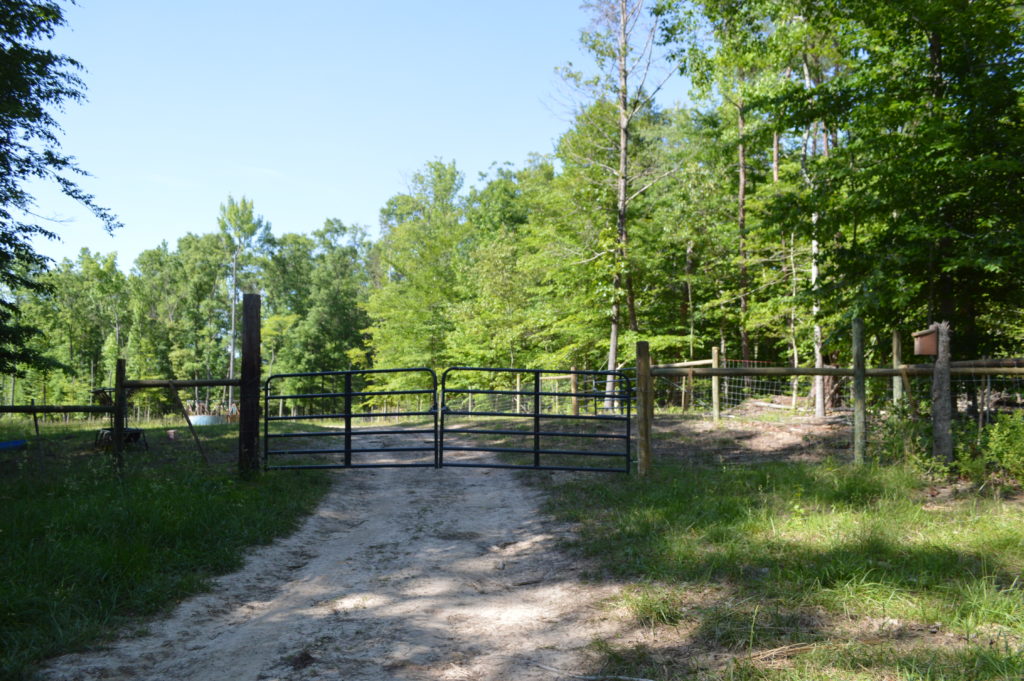 The pure bread Belted Cows were brought to the farm and once in the pasture they immediately bolted and hid. Now we have 5 young female Belted Cows to look after. They are all a little shy, but the sweet feed and alfalfa treats are helping them get used to us. We have named 3 of the 5 girls, Lupe the leader is the biggest of the bunch, Panda is the second youngest girl, she is black and white and the smallest one is Coco because of her coco colored coat (don't tell the others, she is my favorite).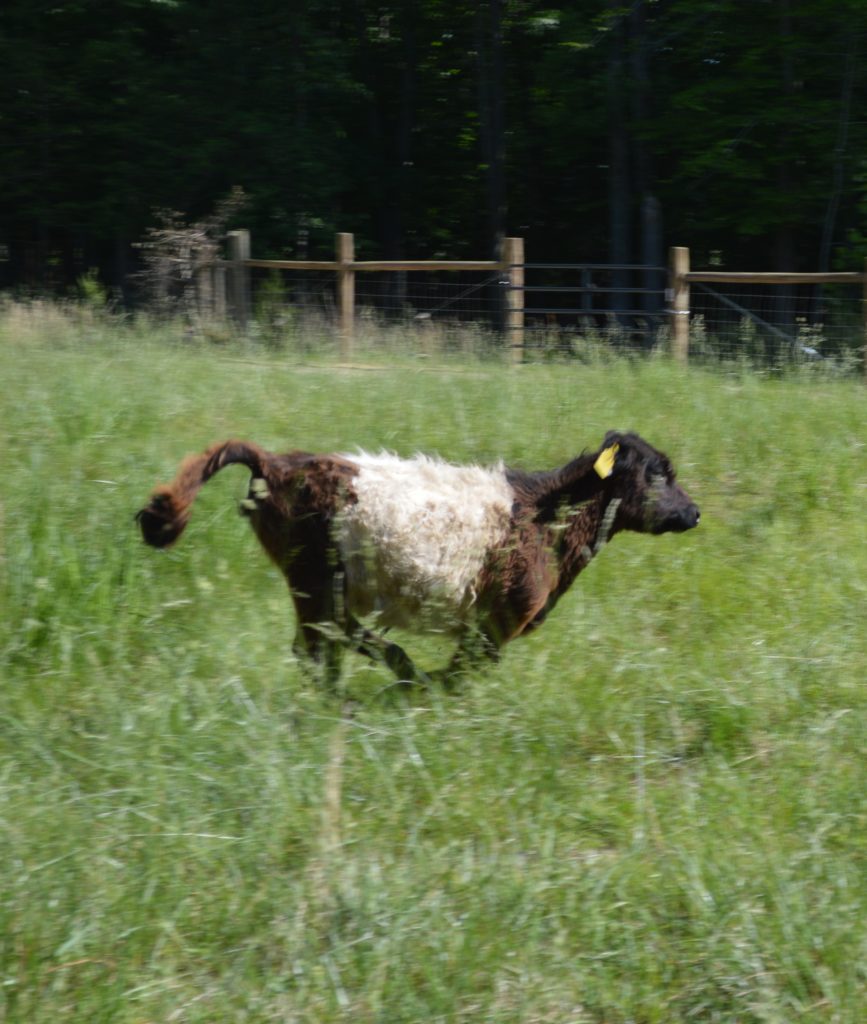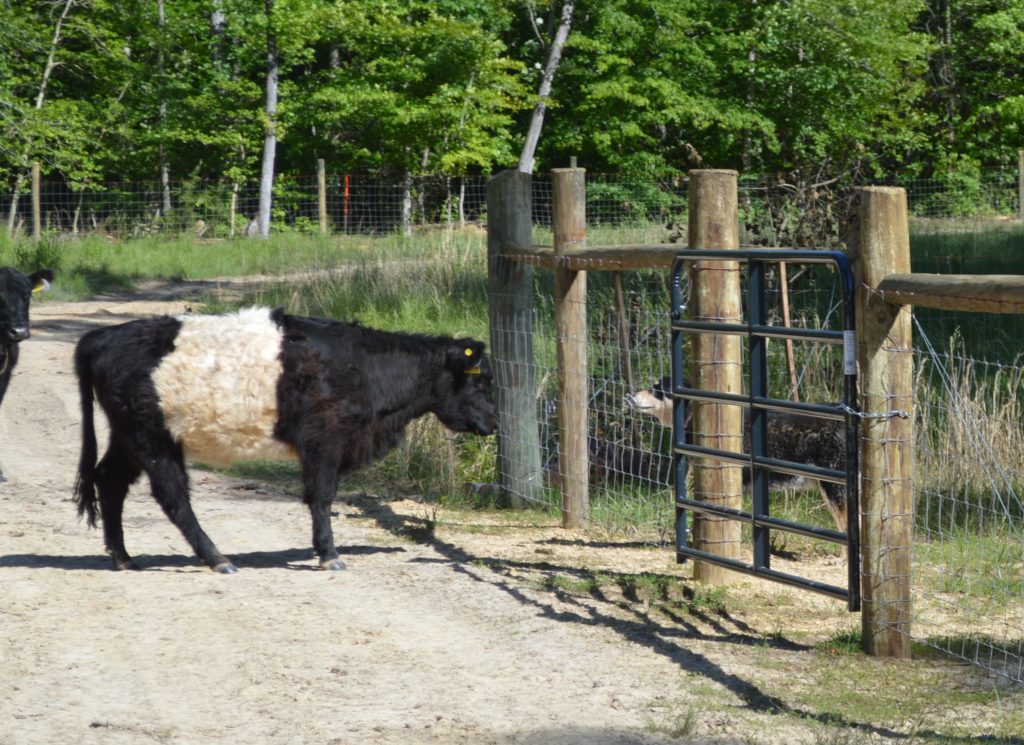 I was finally able to get close enough to take some good pictures. Photographing cows is difficult, they are terrible listeners. The last one is Lupe the leader of the herd having a discussion with our QC manager.